Description
Cooksville Hot Sauce 4 Pack of GCC chosen greats!
4 x 150ml bottles, 1 each of:
Hammer Heat
Hot Sauce 25
Bikini A-Bomb Blast
Buffalo N.Y. Style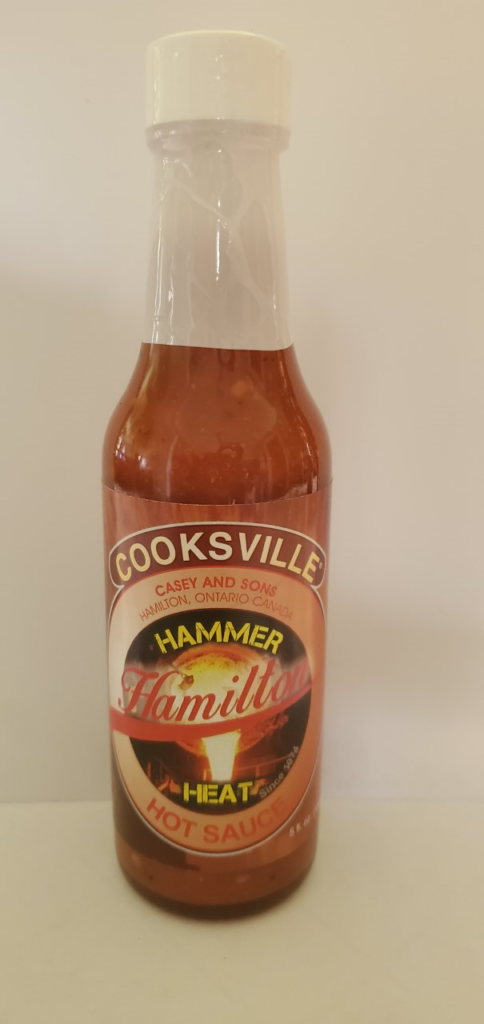 In another tribute to my hometown of Hamilton, we dreamt this recipe up and introduced it at the Heat Wave Hot Sauce Expo in Hamilton Ontario on November 9th, 2019. It features Red Savina Habanero peppers, Cherry "Bomba" peppers, limes, San Marzano and Roma tomatoes, garlic, black peppercorns and cumin. Hamilton was Canada's steel making capital and steel making is a hot business, so we wanted a sauce that packed that kind of heat into every taste along with an amazing flavor. It's a tribute to all the hard working people who came to Hamilton from all over the world and made it their home.
All our sauces are proudly made in Hamilton and we source our peppers and ingredients from local farms in Ancaster, Simcoe and Waterford Ontario.