It's Caesar Time Show coming soon and streaming here!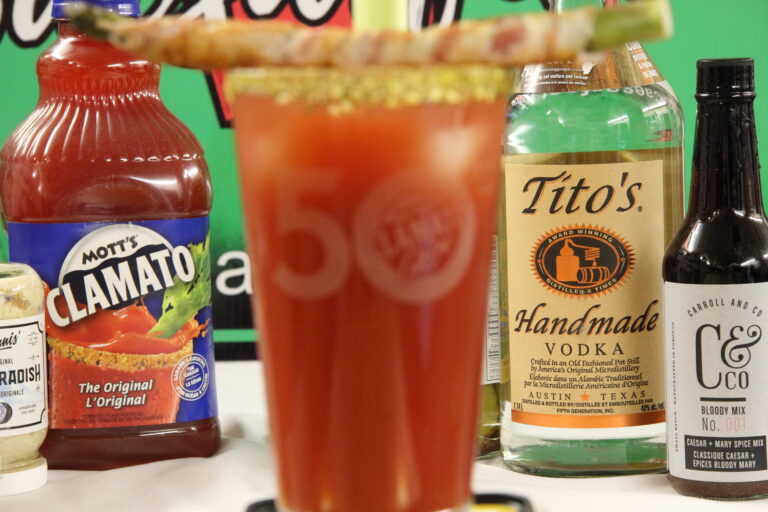 THE MAD MADIGAN CAESAR By Great Canadian Caesar
(MILD)
INGREDIENTS/ITEMS
Char Blue Rimmer
1 oz. Tito's Vodka
1 oz. Carroll & Co. Bloody Caesar Mix
1 oz. Olive It – Dry Caesar/Martini (Olive) Mix
1 tbsp. Dennis' Original Horseradish
DIRECTIONS
Wet the rim of a cocktail glass with the lime wedge; set aside for garnish.
Place Char Blue Rimmer sparingly on a small plate/dish, and press the rim of
the glass into the rimmer to coat.
Pour vodka, Carroll & Co., Olive It and Dennis' Horseradish into
glass. Top up glass with Clamato leaving a little less than two fingers
from the top.  Add 3 ice cubes and a forth if necessary. Garnish with
lime wedge and celery stick.  
How do you like your Caesar?